Headquarters
700 SW Jackson, Ste 1002 Topeka, KS 66603
Our office is located on the 10th floor, Suite 1002 of the Jayhawk Tower on the southeast corner of 7th and Jackson, downtown Topeka.
Please use the contact form below if you have any questions or requests concerning our services.
Raised in Kansas in a military family. Have a Master's Degree in Industrial and Organizational Psychology. 4-year veteran of the Army. Married with three children. Love learning about new things, cooking/baking, and finding the value in new experiences. Inspired by the passion within the Barber profession.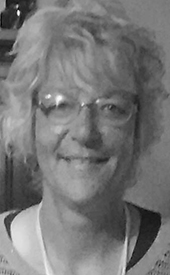 Been a barber for 26 years. Enjoys watching sports, especially when it's it's her kids. Enjoys spending time with her grandkids.
Question, comment or concern?